Lanterns for indoor lighting are captivating!
I have long loved any chandelier with crystals,
but I also love the impact a big iron fixture can bring to a space.
This lantern is rustic and french and gorgeous~
this might not even be electrified,
but look at how amazing it looks.
The bigger the better in most cases.
The scale of this lantern is over sized adding drama
while still giving the room simplicity over fussiness.
One of my favorite bloggers, Joni, of Cote de Texas
hung a big lantern in the center of her family room,
and then wondered why she waited so long.
This breakfast table is so pretty with the addition of this lantern.
This space has such a garden feel with all of the windows and the lantern.
What doesn't Sarah Richardson do right?
I think the standard would have been a traditional chandelier,
but by adding a lantern in a copper finish,
it makes the room feel less formal.
No matchy-match in finishes here either.
One of my favorite images of all time~
from the chicken wire cabinets to the rustic finishes everywhere you look,
the lanterns are a big part of why I love this room!
This lantern is hanging especially low
to give an intimate feel to the dining area.
Did you know that 30" from the table top
to the bottom of the chandelier was a standard formula?
I like to hang mine 28"~and this one looks less than that.
Now lets go shopping for a lantern with a good price tag, shall we?
This Pottery Barn lantern has a price tag of $269, online purchase only.
However this is a similar almost identical fixture
on Overstock.com with a $144.49 price tag and a 5 star review.
Another beautiful lantern in Antique Nickel finish,
also at Overstock, for $138.99
This is a very cool fixture at Lamps Plus
but it is no longer in the inventory~why is that??
Lots of things I love seem to get discontinued.
Maybe it was soooo popular they can't keep up with production.
This fixture would look fabulous over an extra long farmhouse table.
Check this out~only $94.99 at Overstock.
This lantern has a european country look, doesn't it?
It looks like it has iron grill work without glass.
Long ago I took orangey rippled glass panels
out of a huge interior lantern inside a Florida estate I was working on~
the result was an up to date light fixture,
simply by taking out the old fashioned colored glass.
I think this fixture could easily go in a Shabby Chic style room,
over a bathtub in a bathroom with euro-rustic decor,
or as pairs over an island in a kitchen with old world glamour.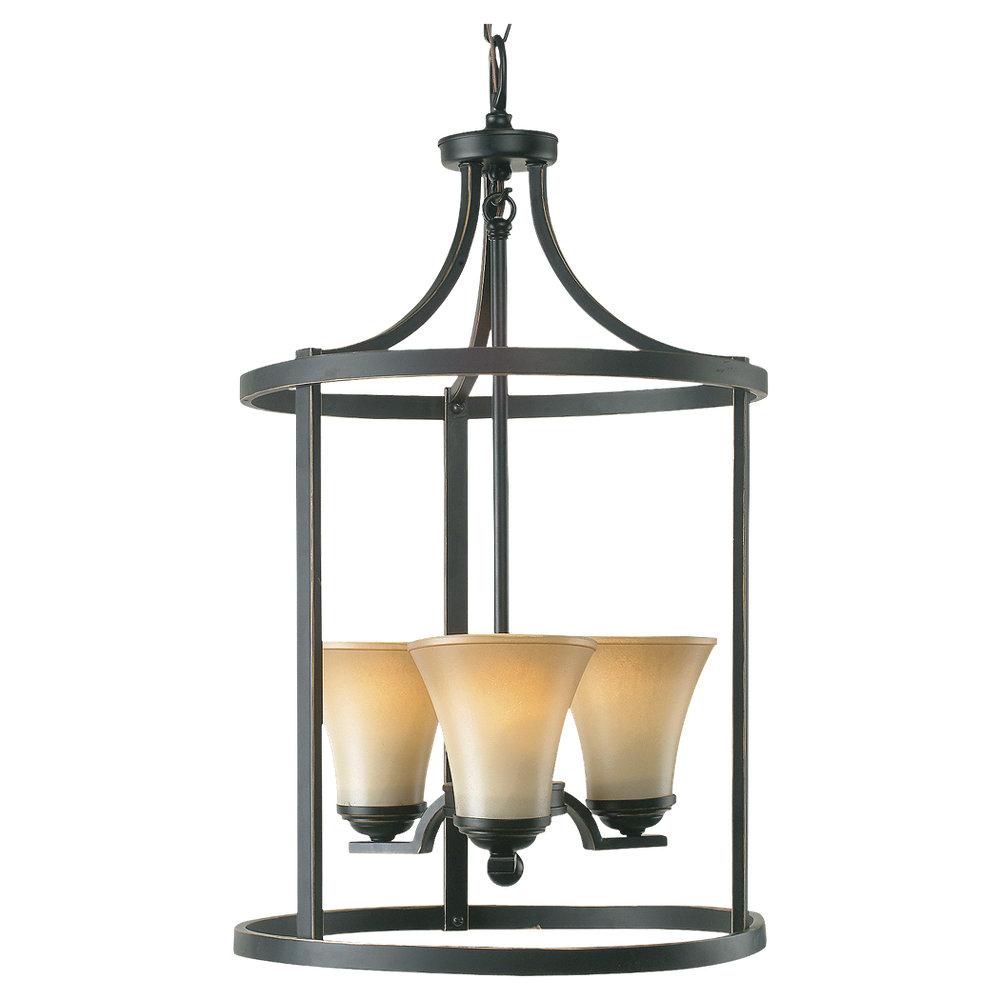 source
This is a big lantern at 28" and comes with a
small price tag of $116.99 from Overstock.
I had in my mind that I was going to hang a lantern over my island.
However when I went shopping I found this~
which is kind of like a birdcage lantern with crystals....
(click here for link)
Photo by Brenda Souza
OK, I know it is not a lantern...
But a lantern would have been awesome here too.
Have you ever thought of replacing your
traditional chandelier with a big ole lantern?